Centre Bell | Montreal, Quebec
They're coming, the tour is coming, the album is coming, Tom's coming, making it a first in over a decade. Yup, Blink 182 is back with all of its original band members and like all the real fans know, the original is always the best. Enjoy the classics and all the new material at the Centre Bell on Friday, May 12th 2023. Be ready to rock, it's gonna be fun, fast-paced and a treat for the senses. So what are you waiting for? Buy those tickets right now.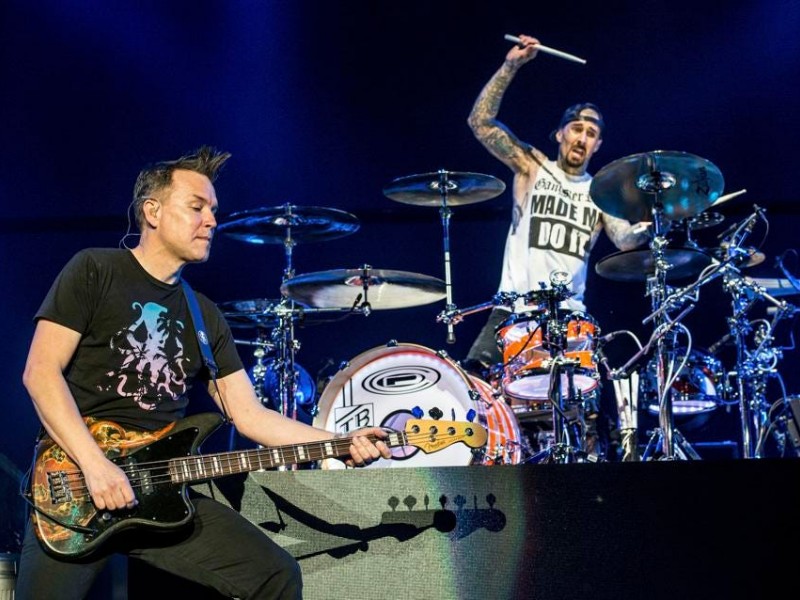 Blink 182 was formed in 1992 and have been a hugely successful band, bringing the Pop – Punk genre to the mainstream. They have enjoyed adoring fans from around the world with a sound that can only be described as fast-paced, punk rock and edgy. The band have released 9 studio albums and have sold over 50 million copies worldwide. They even made an appearance in the movie American Pie.
Like all passionate creatives, differences emerge, and the band broke up with Tom DeLonge leaving. Now 10 years later, the band is back together. Ask any real fan, and they will tell you that the original is always the best, and this is what Blink 182 is bringing with their new World Tour.
The tour comes in celebration of their new album which they are now working on, with the first single being called Edging. The song has all those amazing ingredients which brought them success in the first place.
With a laundry list of hits in their arsenal, adoring fans and an incredible humor, this concert is set for success. Come and experience the magic that is Blink 182. Buy the tickets now.