Centre Bell Information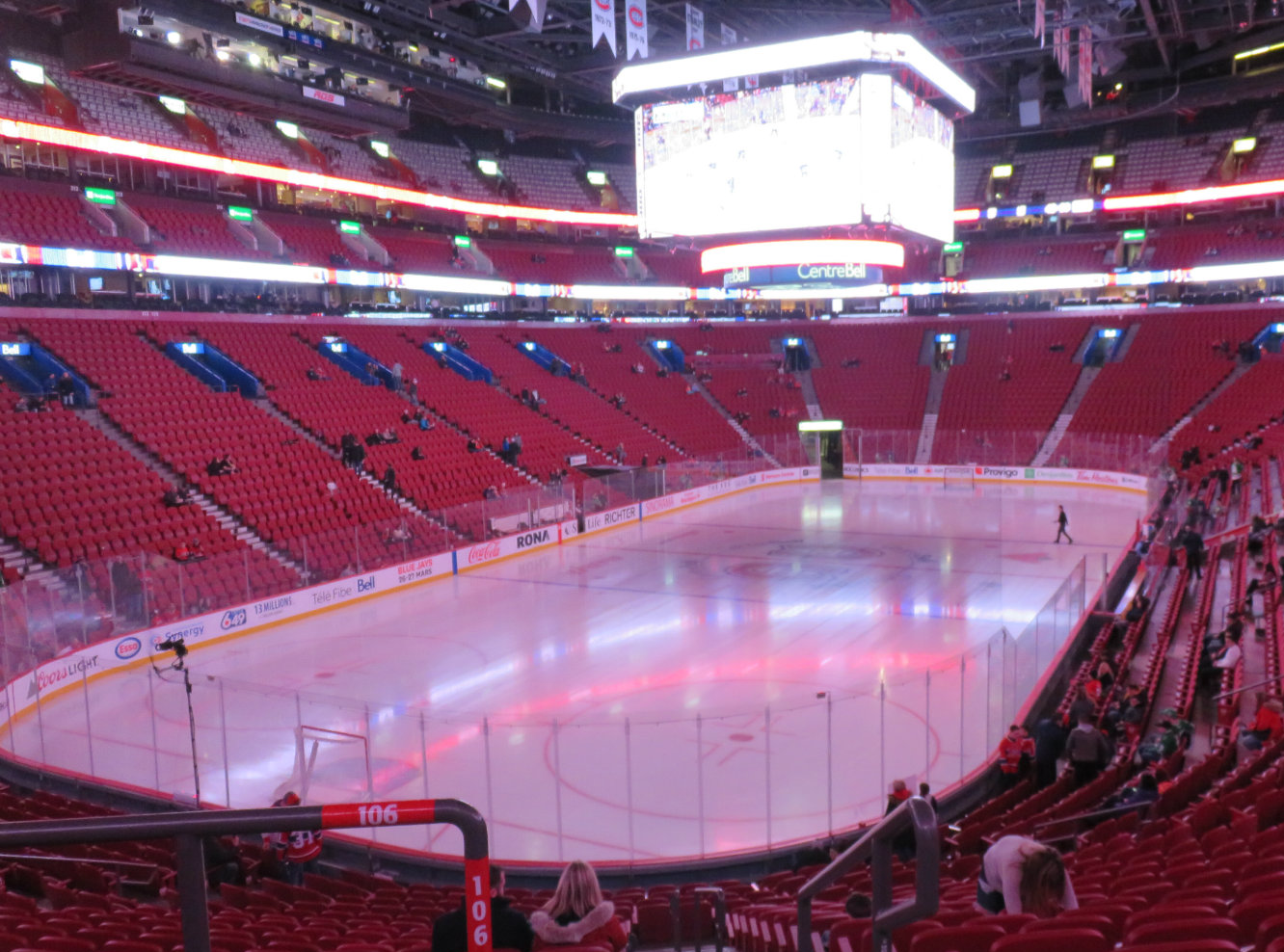 Montreal's Centre Bell Arena (formerly known as the Molson Centre), is a multipurpose arena that opened on March 16, 1996, after a three year construction period. The venue is likely best known as the home for the NHL's Montreal Canadiens ice hockey team but has also gained fame for hosting some of the biggest events in sports and sports entertainment around.
This includes hosting the 1997 WWE Survivor Series, which was the location of the famous Montreal Screwjob that rocked professional wrestling and fans for years. The venue has also hosted the final two games of the three-game 1996 World Cup of Hockey championships, several pre-season Toronto Raptors basketball games.
The first Canadien UFC event was also held at Centre Bell in April 2008 that featured a rematch between Welterweight champion Matt Serra and Montreal native Georges St-Pierre. The venue has also had a long history of cooperation with the WWE, even after the infamous "Montreal Screwjob" that resulted in Calgary-native Bret Hart losing his title to Shawn Michaels in what writer Mike Johnson considered, "the most talked-about match in the history of professional wrestling".
But let's not forget that the venue also plays host to musical performances and concerts. Including Celine Dion who performed 47 times at the venue between 1996 and 2019 including her Falling into You: Around the World tour in 1996-97, her "Let's Talk About Love World Tour" in 1998 and 1999, and her Summer Tour 2016, among several others. Celine Dion currently holds the title as the most frequent performer for the venue, who held her final show of the Let's Talk About Love World Tour, before a three-year break from the music industry.
The venue, owned by a partnership group headed by Geoff Molson and his brothers, Andrew and Justin, has consistently been listed as one of the busiest arenas in the world, with the venue easily claiming the title of highest attended Canadian arena in several years.
Despite the arena's age, having been built and opened in the mid-90s, it still stands as one of the most popular venues in the North Americas, and arguably, across the world. But the venue owners are not satisfied with sitting on those laurels as they announced an upcoming period of renovations on October 14, 2015, that would update hallways, concessions stands, add public Wi-Fi, and expand the exterior streets to include a pedestrian-only street that would not interfere with business.
Centre Bell stands tall as one of the biggest arenas in its area of interest and will continue to do so for years to come.
See the links below for further information on the Centre Bell Arena:
Centre Bell Parking:
Latest parking information and rules at the Centre Bell.
Ticket Policies:
Latest ticket guarantee and authenticity policies.
Centre Bell Seating Chart:
Centre Bell Arena seating chart and related seating information.