Centre Bell Arena | Montreal, QC
In 1980 Depeche Mode was formed. They started from humble beginnings in Basildon, Essex, United Kingdom. It's a whole different story now, with over 40 years in the game and 100s of tracks recorded, Flamboyant frontman Dave Gahan and is Electro-Pop band, Depeche Mode is coming to rock out Centre Bell, Montreal, QC on April 12th 2023 for their World Tour 2023 for a show to remember. Like all the real fans know; it's gonna be a roller coaster ride of fun, lights, showmanship and a sound that is just so pleasing to the ear. Get those tickets now.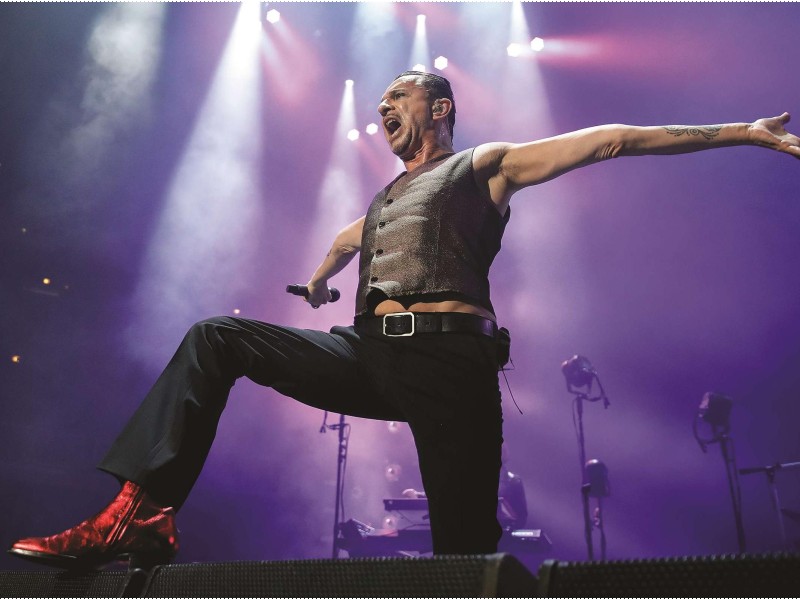 Depeche Mode has announced their new tour dubbed, the 'World Tour 2023' with the new studio album titled Memento Mori being the catalyst of the events. It's gonna be an emotional journey and like all the real fans know, you 'Just Can't Get Enough' of Depeche Mode. As their name suggests, they've got a message to deliver and what message it is going to be; That Synth Pop sound, amazing stage presence and a library of tracks that is sure to entertain, just for you!
In their 43-year career, the Electro Pop Icons have been hugely successful making hits such as, 'Just Can't Get Enough', 'Personal Jesus', 'Enjoy the Silence', 'Never Let Me Down' and so much more from 15 studio albums and the hits just keep on coming and coming.
Now just let that sink in, all the years of Depeche Mode, all the hits, all the shows, all the years honing their skills and what do you get? You get it all rolled up in a package delivered to the Centre Bell, Montreal, QC on April 12th 2023. Go out, get those tickets, and have an amazing time rocking out to the wondrous brilliance that is Depeche Mode.