Centre Bell | Montreal, Quebec
Two of the hardest riffing metal bands, Disturbed & Theory of a Deadman, are coming to Montreal, Quebec for one of the most anticipated tours the metal industry has ever seen! All of this will be taking place at the world-famous Centre Bell in Montreal, Quebec, where fans from all over the state will be flooding to on Thursday 27th April 2023 to Take Back Your Life! Disturbed's passion and power is truly what sets them apart from the rest, and the atmosphere created at every one of their shows is nothing short of insane. Will you be there to see this show? Well, you had better… Get some tickets now.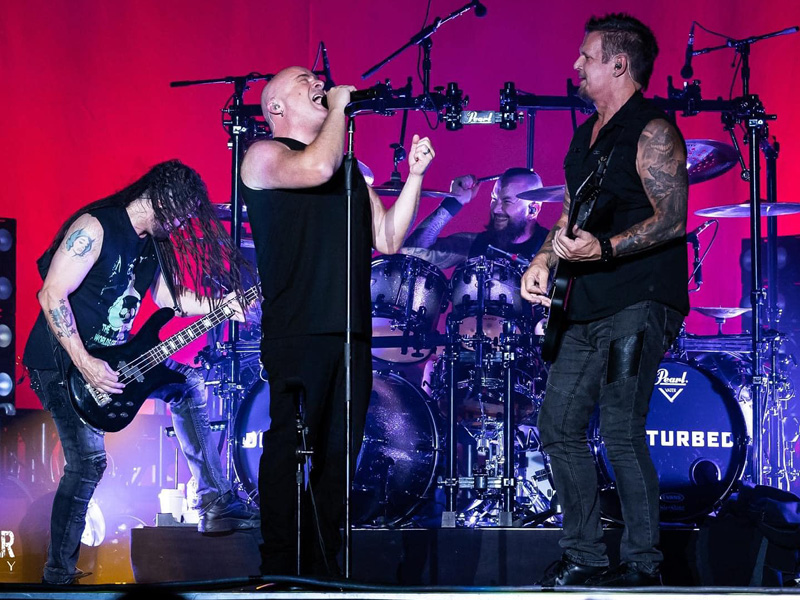 Disturbed are a hard rock band who emerged from Chicago at the beginning of the 20th century with an aggressive, seductive, and unrivaled vision that has allowed them to dominate the genre on their own grounds. They create the kind of music that encourages listeners to hang on even more tightly, fight even more fiercely, and keep going no matter what. It is because of this reason that they have quietly claimed a place at the vanguard of 21st century rock with career high success, sales of over 17 million units and more, approximately 8 billion streams, and sold out gigs all over the world. The four-piece band, who have been nominated for two Grammy Awards, have scored five straight number 1 launches on the Billboard Top 200 chart, placing them in elite company alongside Metallica, who are the only other hard rock group to have achieved this accomplishment.
Theory of a Deadman is a British Columbia-based Canadian rock band. The band's music is based on post-grunge and alternative rock, yet it additionally includes country and acoustic elements. Nine of their singles have reached the top ten on the Billboard Mainstream Rock chart in the United States, including four number one hits: "Bad Girlfriend", "Lowlife", "Rx (Medicate)" and "History of Violence".