Centre Bell | Montreal, Quebec
EVENT POSTPONED (date TBA). Hold on to your tickets! They will be valid for the new date once announced.
As expected, the undisputed queen of pop is killing it on the concert circuit. The trailer for this tour is embedded below, and watching it will blow your mind—you have to be there. This is her twelfth tour, appropriately titled "The Celebration Tour," where she will perform the hits that have made her famous over the course of her four-decade career. If you're a fan of her music, you should definitely check out her show at the Centre Bell on August 19, 2023, where she'll be performing in front of a crowd of her most rabid fans who always know how to throw a good concert. This kind of event is extremely rare, so tickets are selling out much more quickly than anyone anticipated. Buying tickets here is your best option, so do it now before you regret not getting any!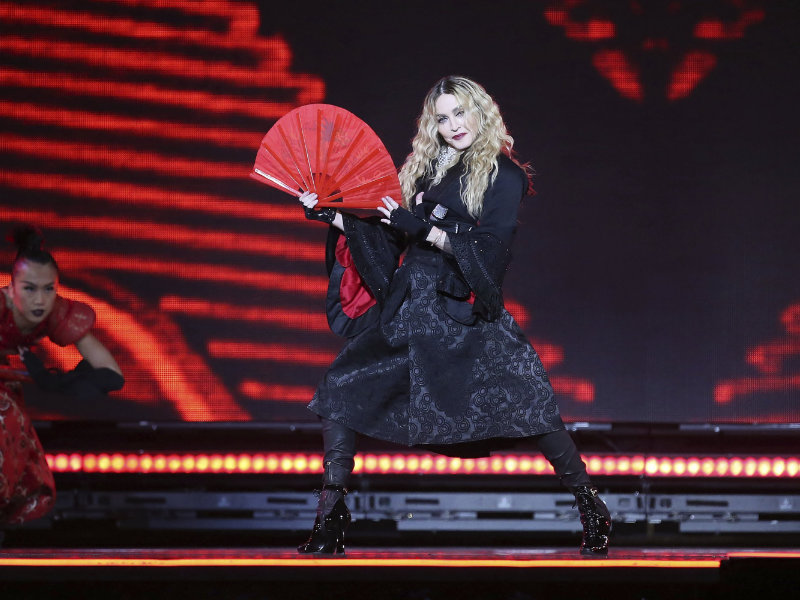 Madonna's meteoric rise from relative obscurity to pop culture mainstay proves beyond a reasonable doubt that she is a legendary performer. After two years of dance training, she decided to leave for New York and pursue other opportunities. There she attempted to begin a career in dance, but fate had other ideas.
Through her experience as a dancer, she was exposed to many different types of music, which shaped her identity and ultimately led to a career in music. She has won over legions of fans and the adoration of the media with her incredible, one-of-a-kind style, which she displays in everything from her wardrobe and dance moves to her thought processes, visual imagery, and her incredible singing voice.
She is revered by all because she is constantly striving to improve herself. Unlike many of her fellow musicians, Madonna never seems to let her fame or fortune get in the way of her future plans. She consistently delivers superior work as a result of her dogged persistence.
Hits like "Like a Virgin," "Into the Groove," "Justify My Love," "Music," "Vogue," and many more will be performed to celebrate the incredible four decades of entertaining fans. You will almost certainly have a great time.
This event is extremely rare, so tickets are expected to sell out quickly. We still have some, which is great news. To purchase tickets, simply click the "Get Tickets" button and proceed through the on-screen steps as shown. Seeing a legend like Madonna perform live is a must, and it's as simple as that.