Centre Bell | Montreal, Quebec
It's been seven long years since you last heard their dark and keening tones, but this year, the British goth-rock icons of the 80s are back! The Cure embark on a North American Tour, pounding the walls and your eardrums at Centre Bell on Saturday, June 17th 2023 to get you feeling in love on a Saturday night like it's the 80s again, and it's gonna be Just Like Heaven! The band absolutely dominated the early '80s with their classic global hits "Boys Don't Cry", "Friday, I'm In Love," "Just Like Heaven," and many more. And now, The Cure is back to keep their legendary hits alive, back where they belong, live on stage. Hurry and grab some tickets right now, this show is definitely going to be legendary, and a hell of a night for old and new fans alike!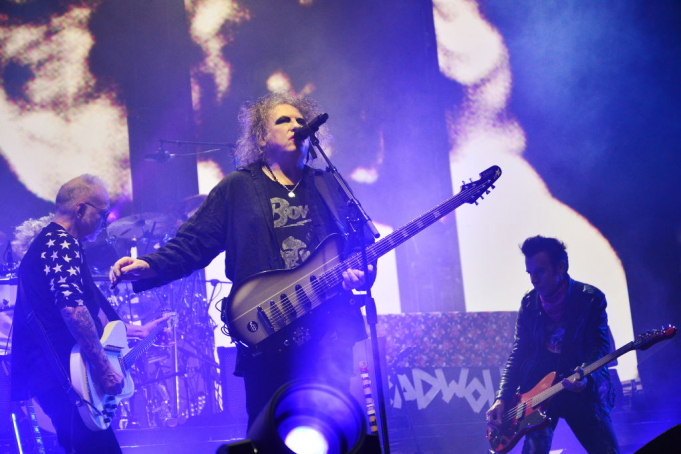 The Cure rose to fame in the late 1980s with their new wave/alternative music mixed with gloomy lyrics and image, and they were instrumental in igniting the Goth subculture movement, featuring, at the time, a never-before heard blend of post-punk, new wave, and rock, the band also sported the now iconic look with their '80s style featuring Robert Smith's wild and messy hair, smudged makeup and deep red lipstick.
The band have, in their almost 5-decade career, been awarded two Brit Awards, two Ivor Novello Awards, an MTV Video Music Award and two NME Awards, releasing a staggering 13 critically acclaimed studio albums, two of which were platinum records and one a double platinum album. To date, they have sold an astonishing 30 million copies worldwide and were finally inducted into the Rock & Roll Hall of Fame in 2019.
Their 1980 compilation album, Three Imaginary Boys, quickly became an American favorite, featuring the bands' break out single "Boys Don't Cry" which became a rock radio staple in the early 90s, along with their later albums, Kiss Me, Kiss Me, Kiss Me, and, the atmospheric sounding, Disintegration. The latter is widely considered the bands' Magnum Opus, and best album ever.
Selling a whopping four million copies worldwide, Disintegration, hit the top of the charts in nine different countries, including the United States and the United Kingdom. Three years after its release, the band hit gold, well, platinum really, once more with the Grammy nominated album, Wish. Topping the charts in seventeen countries, Wish, became, and remains The Cure's best chart performing album.
Late in 2019, following the bands' induction into the Rock and Roll Hall of Fame, The Cure announced their first headline tour in seven years, "We've been going for so long that I think we've proved our point," lead singer, Robert Smith said in an interview with Rolling Stone Magazine. "We no longer have to prove it. We're only doing it for pleasure right now." The tour was supposed to start in 2020, the year that didn't happen, and nobody remembers, but was postponed to 2023, once things looked something like normal once more. Beginning in May, the tour will commemorate the band's 45th anniversary since its inception in 1978.