Centre Bell | Montreal, Quebec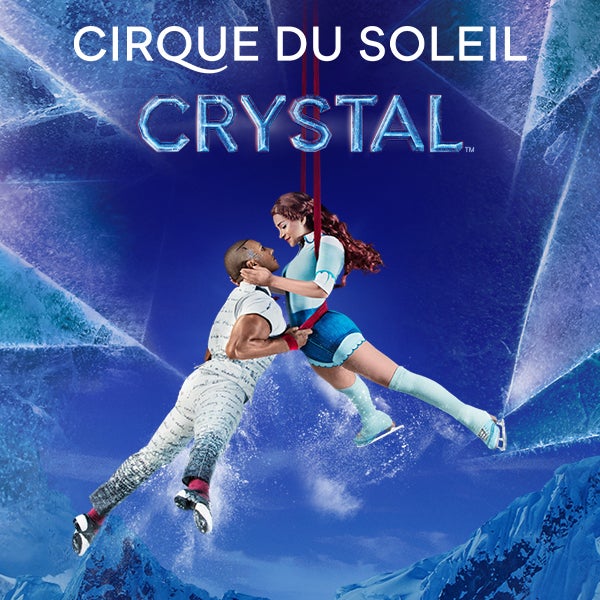 Grab your shoes and mark your calendars of Thursday 28th December 2023 because Centre Bell in Montreal, Quebec is proud to welcome Cirque du Soleil - Crystal to their stage for an breathtaking all-ages event that will charm you and leave you enchanted! This resonant event will see some of the world's premier gymnasts, performers, and actors come together for a live show full of the theatrics that could only come from the world's best entertainers. Feast your eyes as acrobats twirl flaming sticks and dance across the stage. Hang on to the edge of your seats as expert athletes and circus performers push themselves to perform death-defying tricks! And let's not forget that glorious songs that you'll hear played live with every act. And all of this wrapped up in the vibrant colors that you'd never see outside of a Cirque du Soleil event. It's all the style and energy of the circus wrapped up in gorgeous visuals that are breathtaking and timeless. But if you want to join the fun then you have to act fast. Because tickets are available now. To make sure you can make it, please Hit that buy tickets link below, so you can book your tickets to experience Cirque du Soleil - Crystal live at Centre Bell in Montreal, Quebec this coming Thursday 28th December 2023.
With its humble beginnings in Quebec, Canada in 1984, Cirque du Soleil redefined the circus that we know, becoming the world's most renowned spectacle that takes you on a journey of countless possibilities with its core being heartwarming stories that transcend your imagination with its spectacular performers. Having run for over 30 years, multitudes of people from all over the world has experienced the wonders of Cirque du Soleil on stage. With defying atcs by acrobats, jugglers, magicians, contortionists, and many more, your imagination comes alive and calls you to take part in this experience of a lifetime. Aiming to provoke the senses and evoke your emotions, Cirque du Soleil calls you to be part of the story at Centre Bell in Montreal, Quebec on Thursday 28th December 2023. Let your imagination run free, book your tickets now!